Ontwikkel je balans met het Gymstick balanskussen. Op dit kussen kan je staand of zittend oefeningen doen. Het profiel van het kussen stimuleert de bloedsomloop tijdens het trainen. Dit is een goed hulpmiddel voor flexibiliteit en stabiliteit oefeningen, maar ook om motorische vaardigheden te verbeteren en de bewegingsmogelijkheden van je enkel te vergroten. Het helpt je dus bij het herstellen van enkel en knie blessures. Het is ook prima te gebruiken als kussen op je kantoorstoel als een hulpmiddel om je houding te verbeteren en de spieren van je onderrug te activeren.
Het Gymstick balanskussen heeft een diameter van ongeveer 35 centimeter. Bij de air pad wordt een QR code bijgeleverd die op de verpakking staat , een handpomp en een kaart met oefeningen. Op deze manier weet je precies welke oefeningen je moet doen en tevens kun je 30 -40 minuten trainen met het programma op je smartphone of op je tablet. Je download heel eenvoudig een QR reader app om de QR code te lezen. Als je dat gedaan hebt dan scan je de QR code in door middel van het maken van een foto. Eenmaal gescand opent er een link die je doorverwijst naar de trainingsvideo's.
Gymstick is een kwaliteitsmerk uit Finland. De fitnessartikelen zijn ontwikkeld door personal trainers en er is daardoor veel aandacht besteed aan de kwaliteit, gebruikersgemak en doeltreffendheid van de fitnessartikelen. Simpel en effectief!
€ 24.90
Fitnessapparaat
Gymstick
Fitnessartikelen Balans training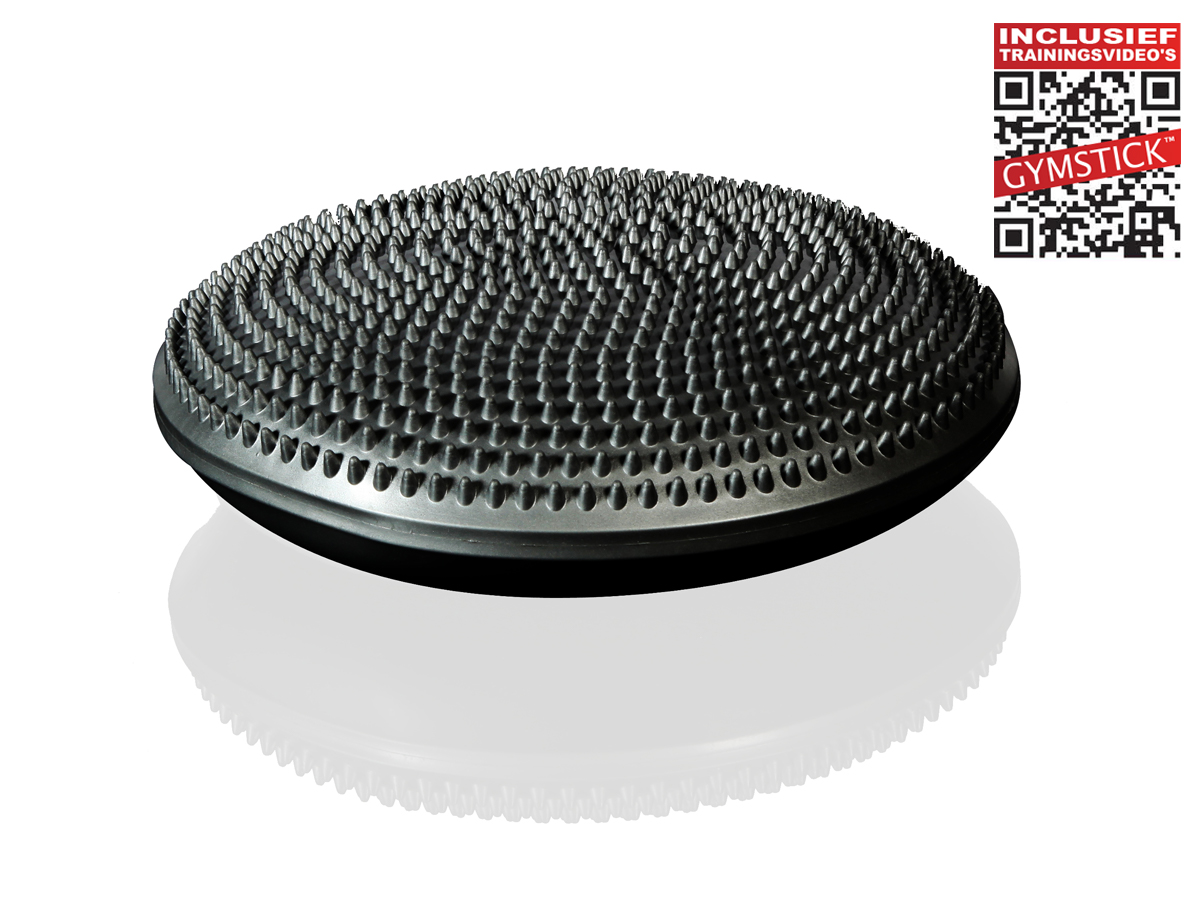 ---
---